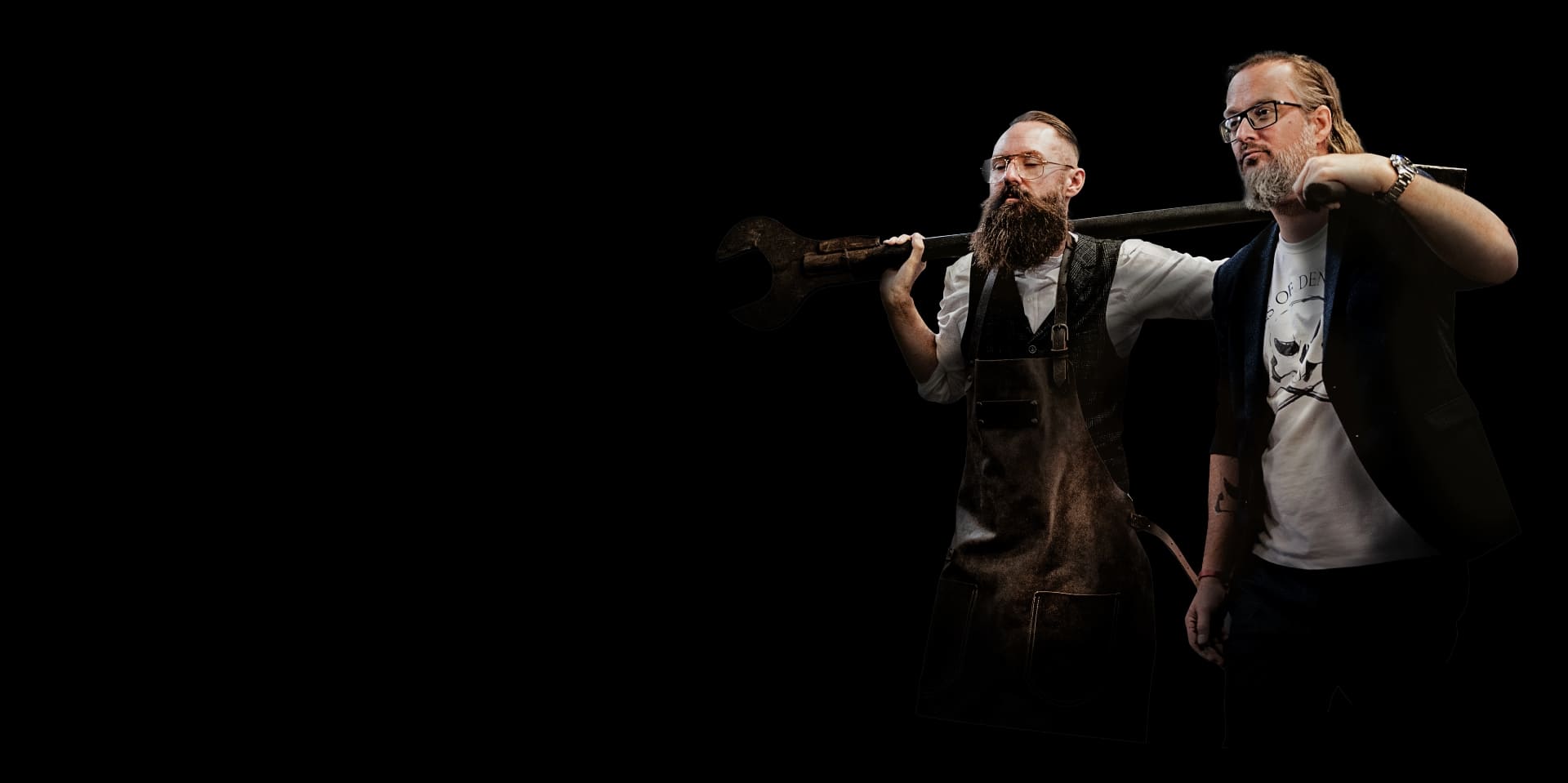 Ustomed
About us
Passion is what drives us to create dental instruments that make a difference. Our mission is to help dentists around the world put smiles on their patients' faces, and has been for over 45 years.
Experience all the advantages of USTOMED:
Over 45 years of instrument experience
Practice start-up service
Personal contact, short distances, fast response time
USTOMED
These are dental instruments from Tuttlingen, the world's most important cluster for medical technology. USTOMED develops, designs, produces and distributes instruments for dentists, oral and maxillofacial surgeons.
Every day, more than 30,000 satisfied customers in over 30 countries worldwide work with well over 2 million of our products.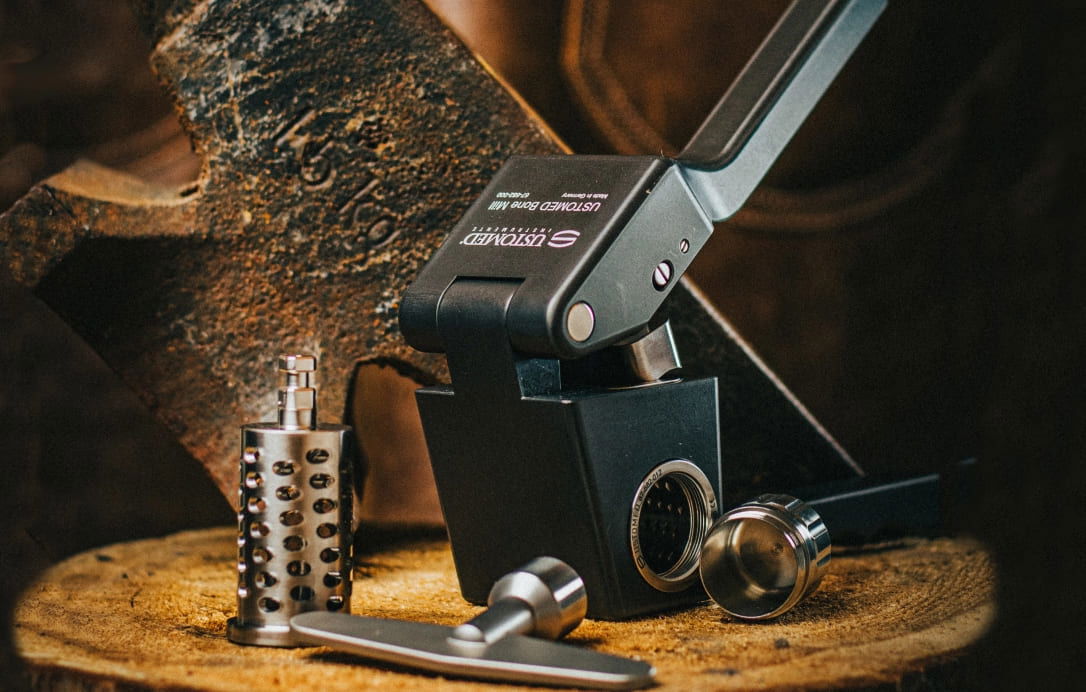 Always a hand on the pulse
Close cooperation with leading international users, universities and opinion leaders makes it possible to identify requirements for new methods and standards earlier and to develop solutions more quickly.
You benefit from years of experience, excellent customer service and great expertise in the areas of instrument reprocessing, sterilization and organization.
Innovation
Innovative strength - essential for satisfied customers.
We always have our finger on the pulse. Our close collaboration with leading international universities and opinion leaders enables us to identify requirements for new methods and standards earlier and to develop solutions more quickly. As a result, we carry a multidisciplinary, complete delivery program that includes many thousands of different dental instruments.
Not only for dentists, but equally for oral and maxillofacial surgeons, implantologists and periodontists, we have a very extensive range of instruments. Many of our groundbreaking innovations are now firmly established in dentistry as well as oral and maxillofacial surgery and are indispensable.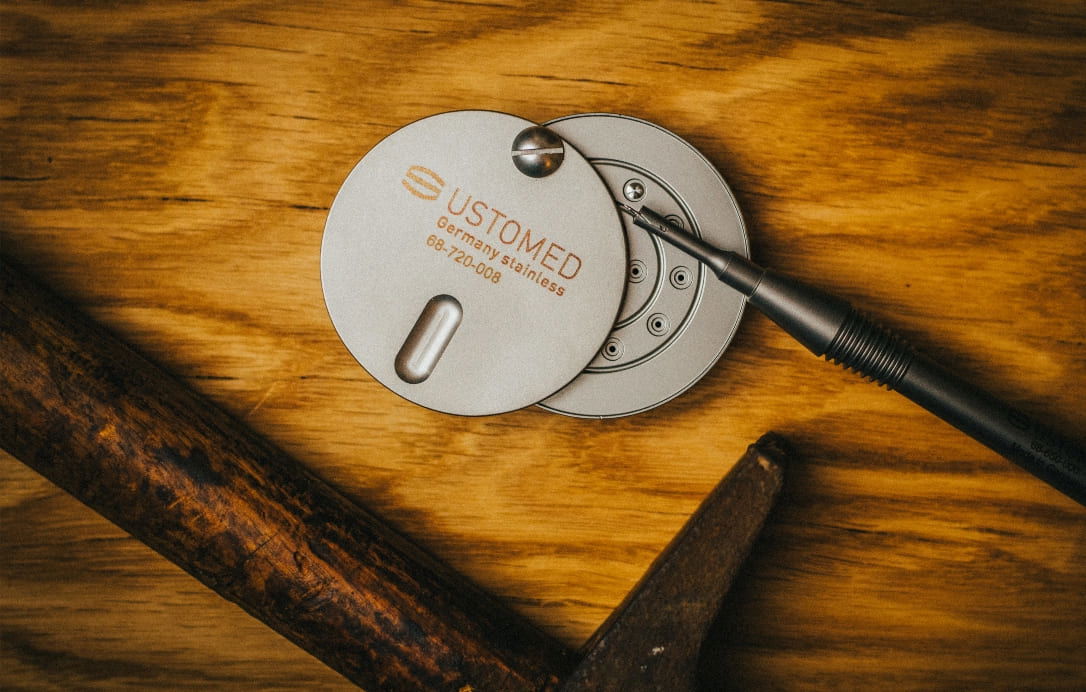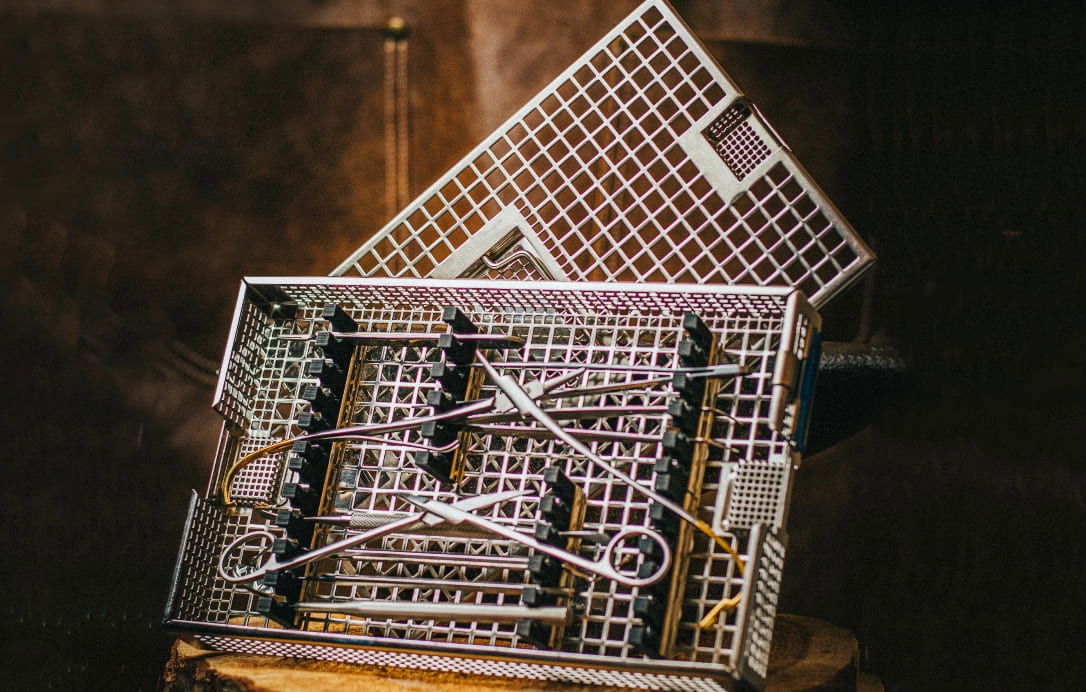 Consulting
Personal contact, short distances, fast response time
When it comes to consulting services, the advantages of direct sales are obvious: Your direct contact with us ensures that your request is handled quickly and without detours. Contact with your personal USTOMED specialist ensures that you are understood, because we are experts in our field. The resulting customer focus and willingness to provide service have made us a leader in the industry. For decades, most new customers have come to us through referrals from satisfied colleagues.
Quality
"Competence in instruments" – Creating trust through demonstrable competence
Quality that you can experience visually as well as haptically is a matter of course for us. The quality of our dental instruments, but as well our Service is decisive for your and our success!
As early as 1995, we had all departments certified according to DIN ISO 9001 and DIN EN 46001 by TÜV-Product-Service Munich.
Your advantage: all instruments are subject to a very high quality standard. Ongoing controls and monitoring audits guarantee compliance with the specified standards according to DIN EN ISO 13485: 2003 and 93/42/EEC Annex II.
Since 2018, USTOMED has also been audited according to the international standard MDSAP.
The Medical Device Single Audit Program (MDSAP) is an international cooperation of different regulatory authorities with the aim of globally harmonizing regulatory requirements in the field of medical devices. For manufacturers of medical devices, this offers simplified market access within the participating countries.
According to the current status, these include: Australia, Brazil, USA, Canada and Japan.
USTOMED

- a history of tradition
It runs in the family - For 170 years already
Adam Kremm, master cutler, was already involved in the manufacture of knives in 1843. Ulrich Storz's grandfather Otto Storz-Buess expanded the workshop in 1890 to include surgical and dental instruments and was one of the founders of the surgical mechanics guild in Tuttlingen, one of the most important centers in this industry. From 1908 onwards, there was continuous expert advice for ongoing new developments from Marie Hilzinger, Ulrich Storz's great-aunt, a state-certified dentist, and Otto Storz Jr, dentist, Ulrich Storz's father. We at USTOMED will continue this tradition in the future - symbolized by the new business building in Tuttlingen.
3500
Practices set up worldwide with our instruments.
2 Mio+
Instruments in use in over 30 countries worldwide.
30.000+
Satisfied customers use our instruments every day.
What our customers say!Convince yourself!
I appreciate the ergonomic and lightweight design of these instruments providing a precise and CONTROLLED HANDLING even during long surgeries.
Prof. Dr. Adrian Kasaj, DDS, MSC, PhD
I have worked with USTOMED for a number of years. I can truly say they are the one company that thrives on innovation of high quality surgical instruments. It has been a PLEASURE TO WORK and innovate along side them.
Dr. Howard Gluckman
Ustomed Instruments are well established in my clinic for many years. Instruments for precise surgery require high quality standard of production. Combination of GERMAN QUALITY with reasonable pricing is my choice.
Dr. Krzysztof Chmielewski
Ustomed is a company with very lean structures and hierarchies and therefore INNOVATIONS CAN BE REALIZED straight forward and reliably.
Dr. Dr. Markus Schlee
I am using the I'Motion set for about a year. It is working perfectly with 6/0-7/0 threads. Thanks to it's small head and precise lock, I can work with it gently, furthermore, it is extremely rare to tear the thread, owing to it's bounded, smooth shape. It fits easily into narrow places.
Dr. David Botond Hangyasi
Enthusiastic customers about
USTOMED
"There are many difficult decisions to make when starting a new practice. However, one decision was particularly easy for me - the choice of tools. I decided on Ustomed" Efstathios Karatzogiannis