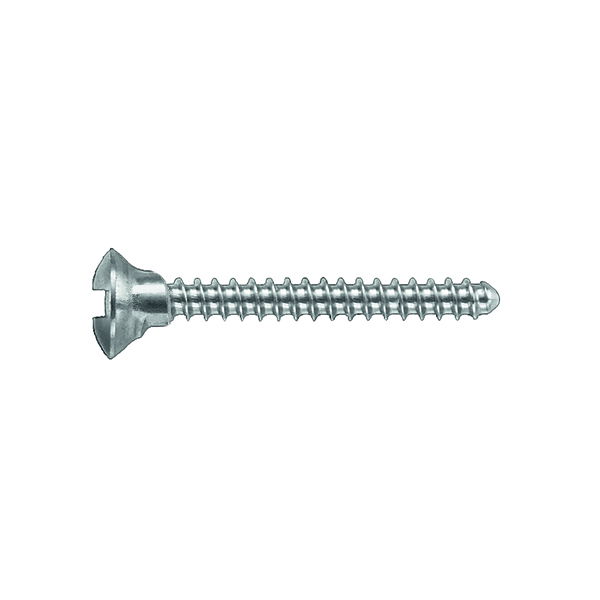 Micro-Screws, Cross, ô1, 0mm, 11mm, 10 pcs with special implant steel alloy
Product number:
68-110-011S
Maximum Discount reached!
Product information "Micro-Screws, Cross, ô1, 0mm, 11mm, 10 pcs with special implant steel alloy"
1x Packung enthält 10 Schrauben

Micro-Schrauben aus spezieller Implantat-Stahl-Legierung



Diese neuartigen Stahl-Schrauben vereinen alle bewährten Vorteile der Micro-Titan-Schrauben
Für besonders kleine Knochenfragmente bestens geeignet
Durch spezielle Implantat-Stahl-Legierung keine Osseointegration und dadurch bei der Schraubenentfernung geringere Bruchgefahr als bei herkömmlichen Titan-Schrauben
Sehr gute Friktion - deshalb kein Ausleiern des Schraubenkopfs
USTOMED Micro-Schrauben werden bei verschiedenen Augmentationstechniken verwendet, wie z. B. bei der lateralen und horizontalen Knochenaugmentation und der 3D-Knochenaugmentation unter Verwendung von Tunneltechniken. Ideal für diejenigen, die sich mit Knochenmanagement befassen und sich weiter spezialisieren möchten.
USTOMED Micro-Schrauben haben sich als besonders vorteilhaft für schmale, dünne Stücke kortikaler Knochen erwiesen, die als Knochentransplantate oder Knochenschalen dienen sollen. Auch eignen sie sich hervorragend für beengte Räume, etwa bei Einzelzahndefekten, die bisher nicht durch Transplantation behandelt werden konnten.
Vorteile der USTOMED Osteosynthese-Schrauben:
Präzise gefräster Kreuzschlitz-Schraubenkopf
Selbstspannende Aufnahme-Klinge mit Federwirkung
Alle Schraubendurchmesser (1,0 mm bis 1,4 mm) können mit der gleichen Klinge aufgenommen werden
Schnelle und einfache Aufnahme der selbsthaltenden Schrauben
Beste Friktion zwischen Klinge und Schraubenkopf, kein Ausleiern
Wesentlich leichtere Entfernung von Geweberückständen aus dem Kreuzschlitz (im Vergleich zu Innenvierkant)


Bitte beachten Sie, dass dieser Artikel vom Umtausch ausgeschlossen ist.